THE STORYTELLING GUILD'S 2020 CHILDREN'S FESTIVAL - MAGICAL, AFFORDABLE FUN FOR THE COMMUNITY
Magic! If there was one one word I would use to describe the Storytelling Guild's Children's Festival that is what it would be, Magic. At the beginning of every year my children start asking when the Children's Festival is. It is truly one of our favorite annual community festivals that we look forward to!
The Children's Festival is an amazing three day celebration of reading, arts and crafts for children from walking age up through teenagers, and the price for admission is kept low ($3 per person) so that anyone can participate. It is a place of community where we reconnect with friends we may not have seen in awhile, a time to release our inner child as adults, and let the kids be free to roam and let their imaginations run wild.
If you get there right when it opens be ready to wait in a line but don't worry it goes pretty fast. If you have toddler age children you will want to start at the bottom of the Britt Festival hill where they can make age appropriate crafts, like brightly colored macaroni necklaces that were laboriously dyed by volunteers, stamp art, and they can play with homemade clay; it is also where they can meet the Festival Queen.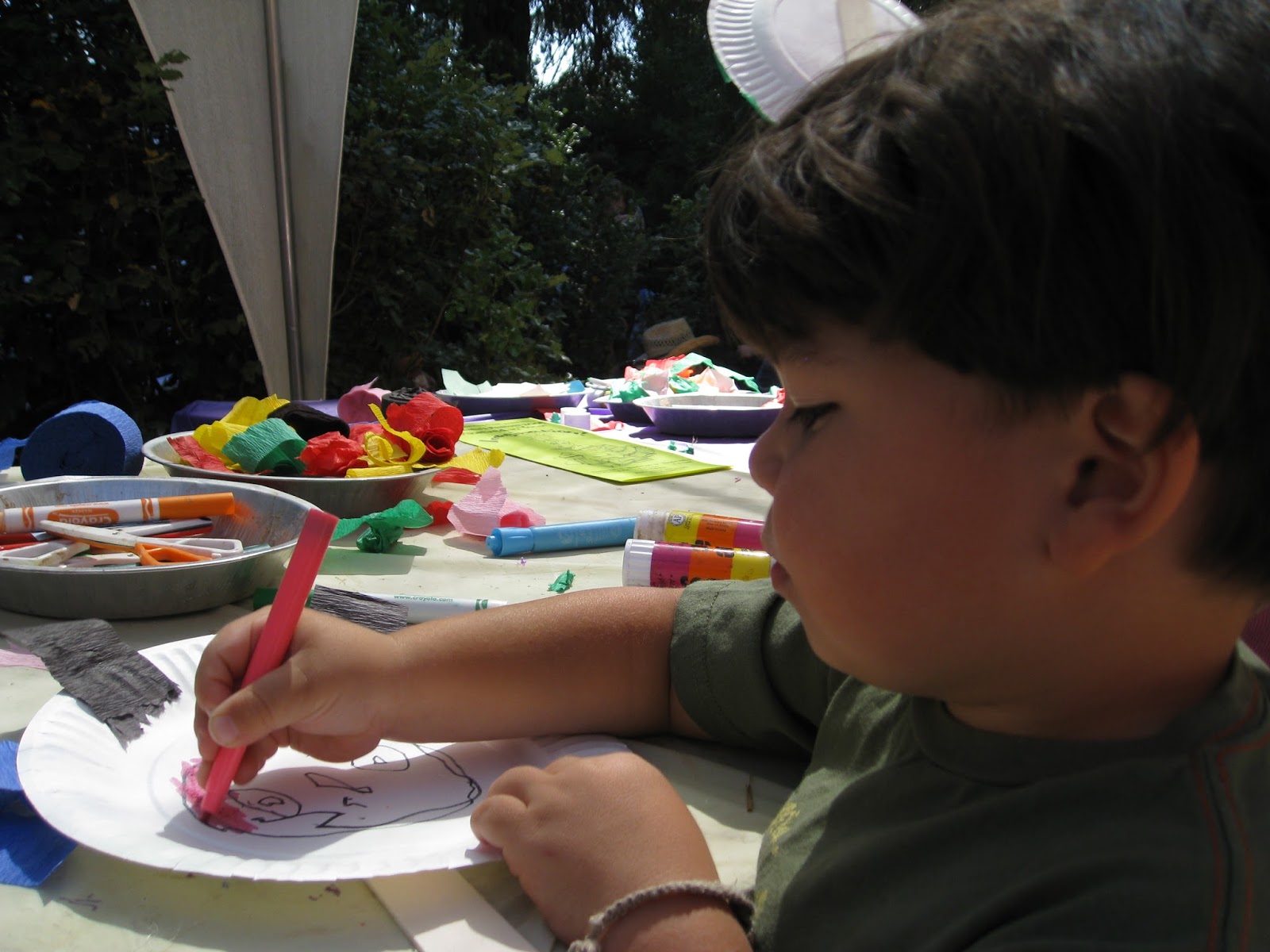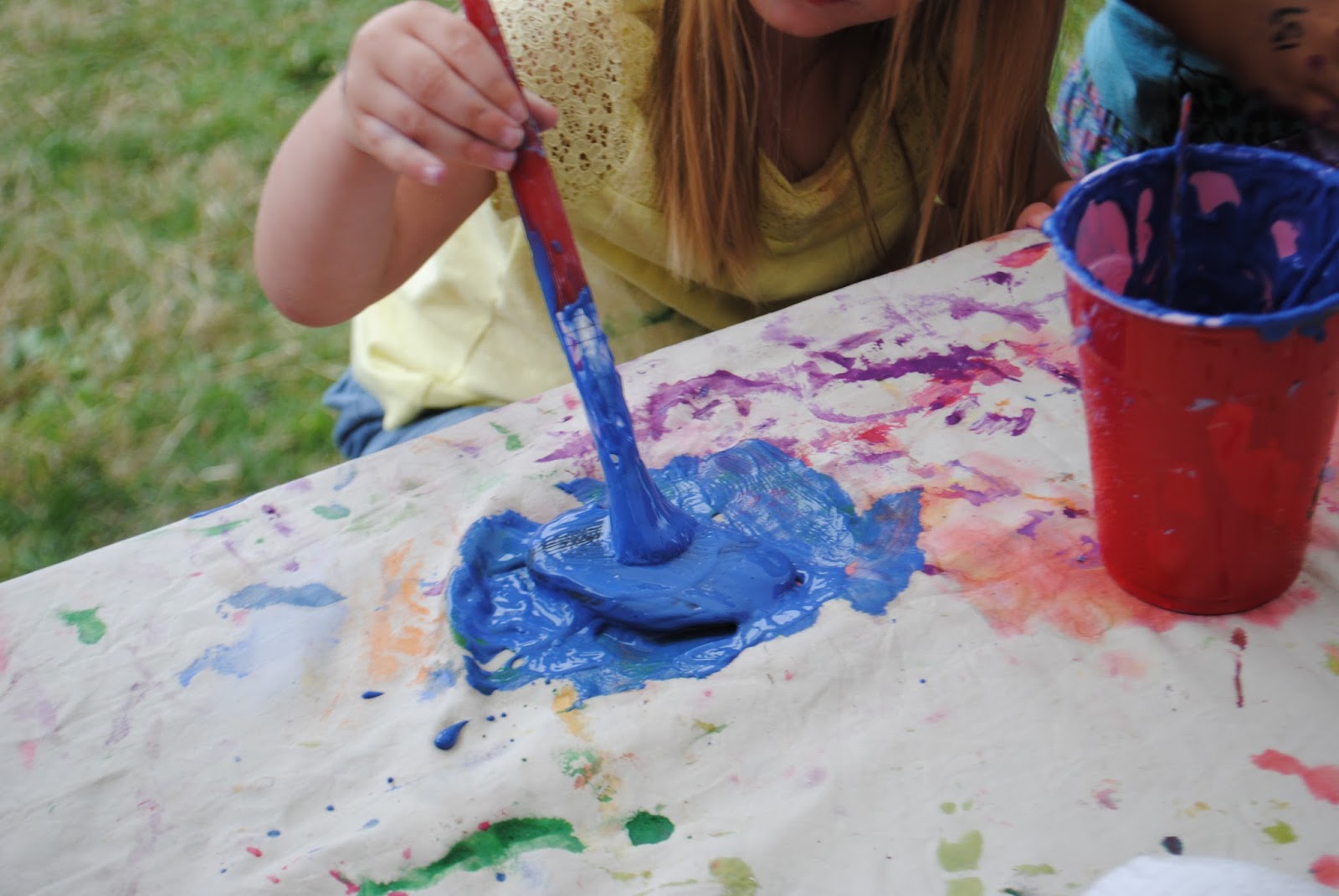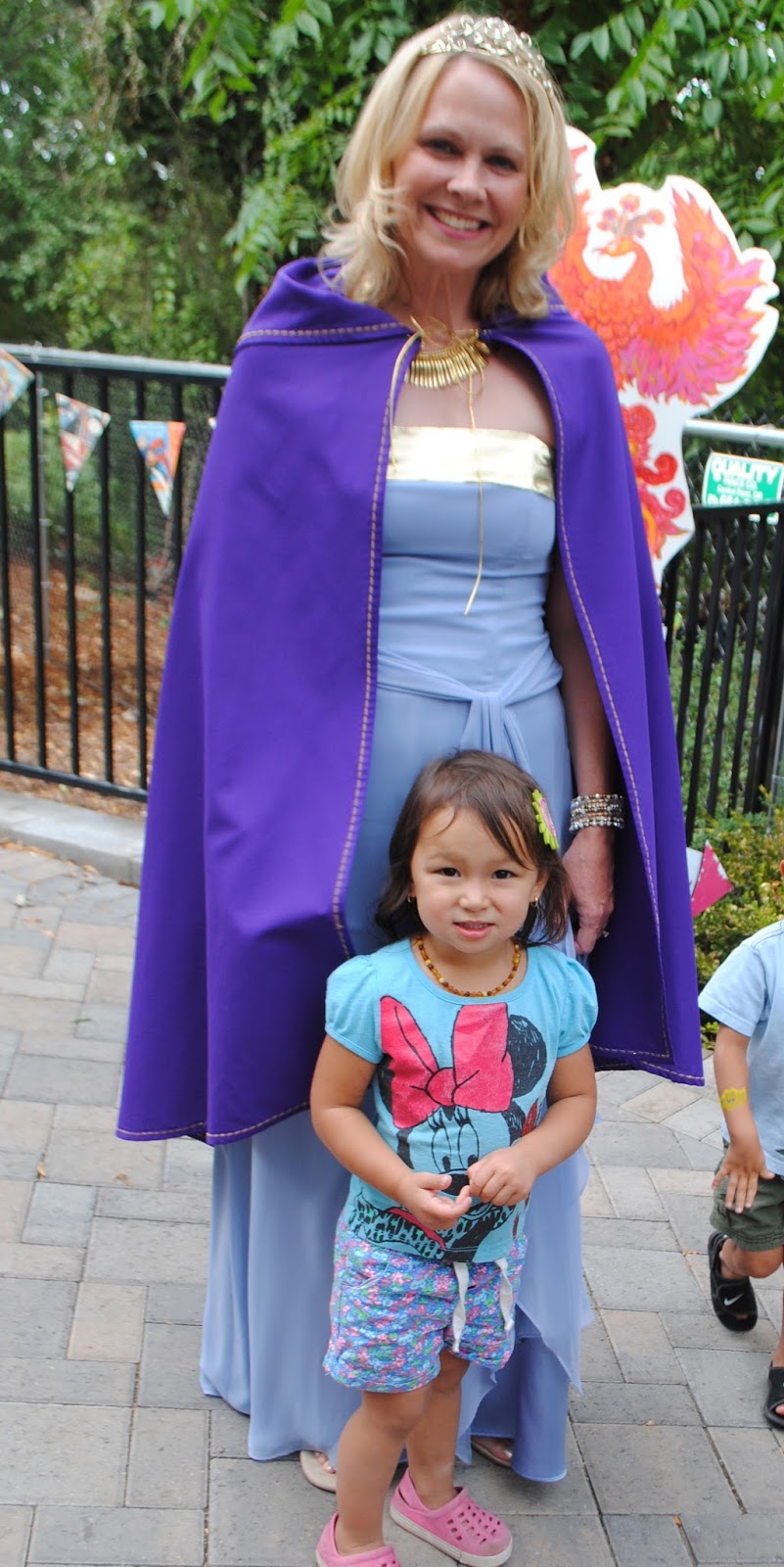 If you have older kids…6 and up, I would suggest heading up the back side of the hill to avoid all of the traffic to get to the "big kid" activities. We always start with the hand prints. They pour plaster in sand so that your child can make a hand impression keepsake. It takes awhile to dry so that's why I say to start there. After that the world is your oyster! There is candle making, origami, woodworking, key chainmaking, pottery, face painting, gold panning and ton's more fun stuff.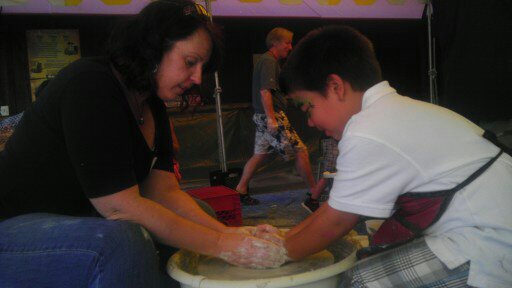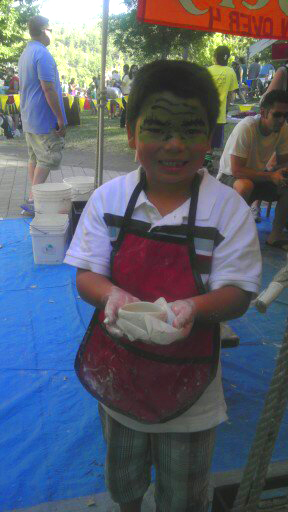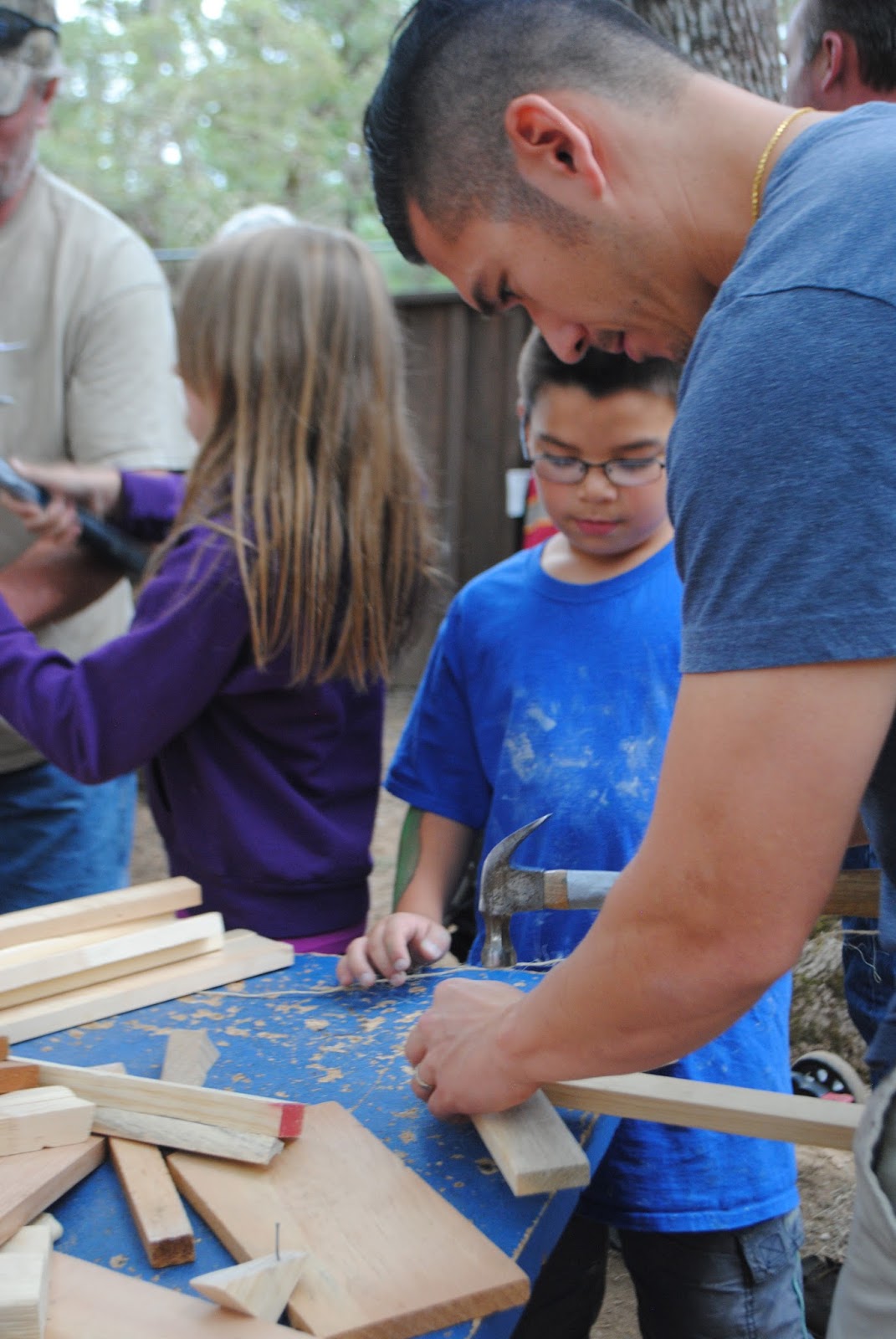 When the kids (or parents:) ) need a breather there are live performances going on throughout the day featuring young local talent including: karate, modern dance, ballet and more.
Don't forget to stop by the ScienceWorks area where you can explore bees, stand in a bubble, and bend your mind with various experiments.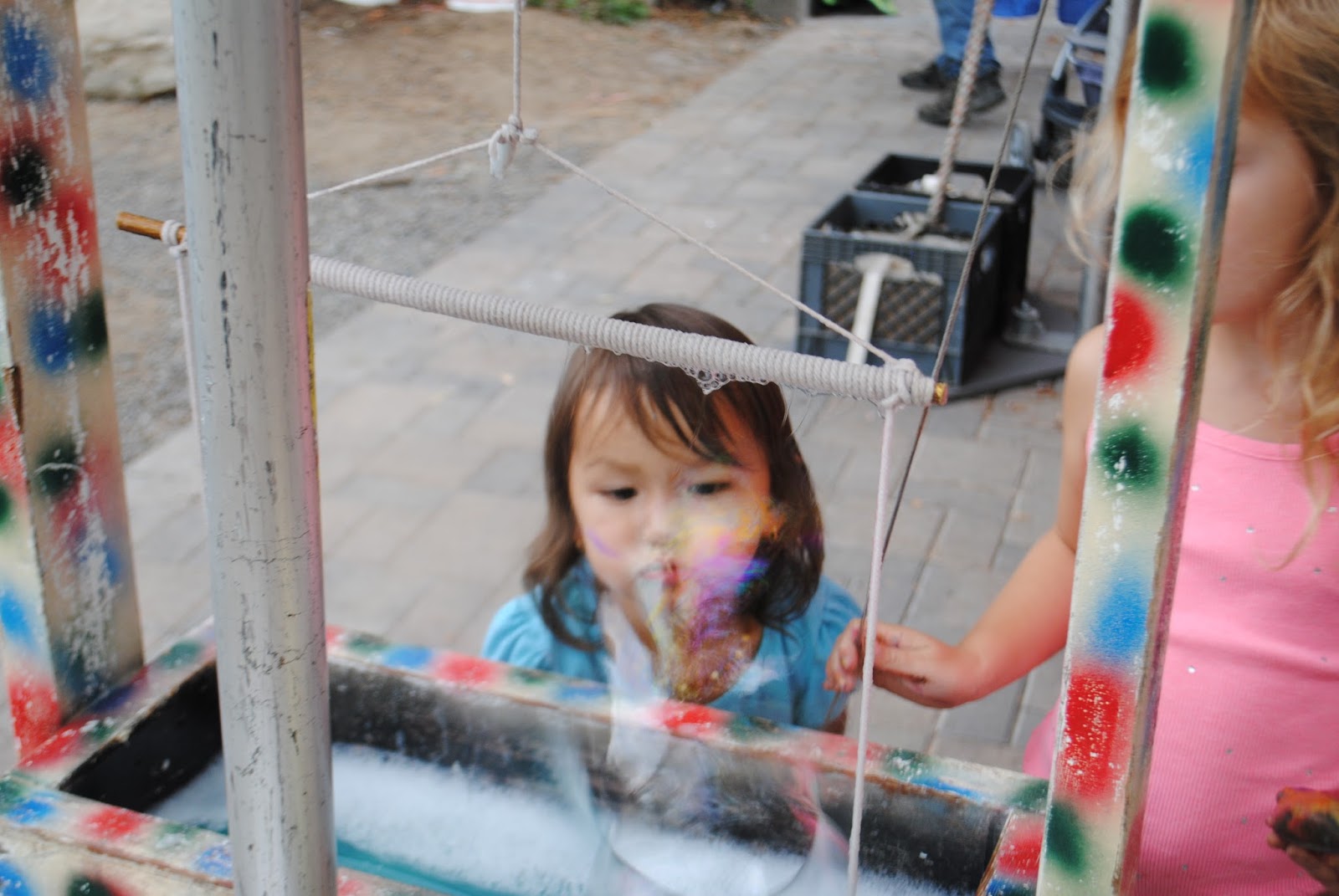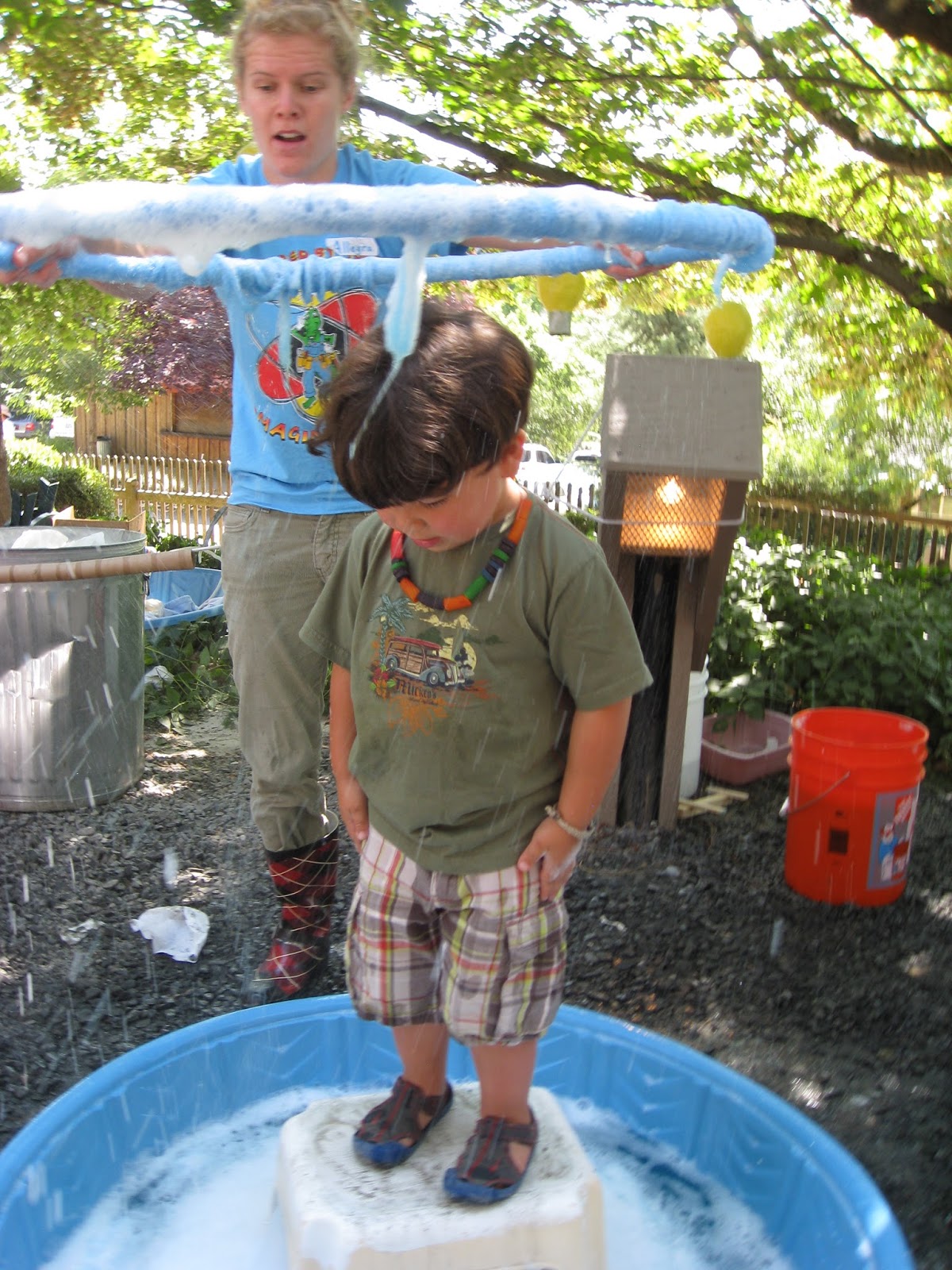 For food we always take snacks with us, but they also have kid-friendly snacks very reasonably priced, like snow cones and popcorn among other treats. Don't forget to stop by Pebbles the dragon to feed her your trash, she gets grumpy if you don't and the kid's love it!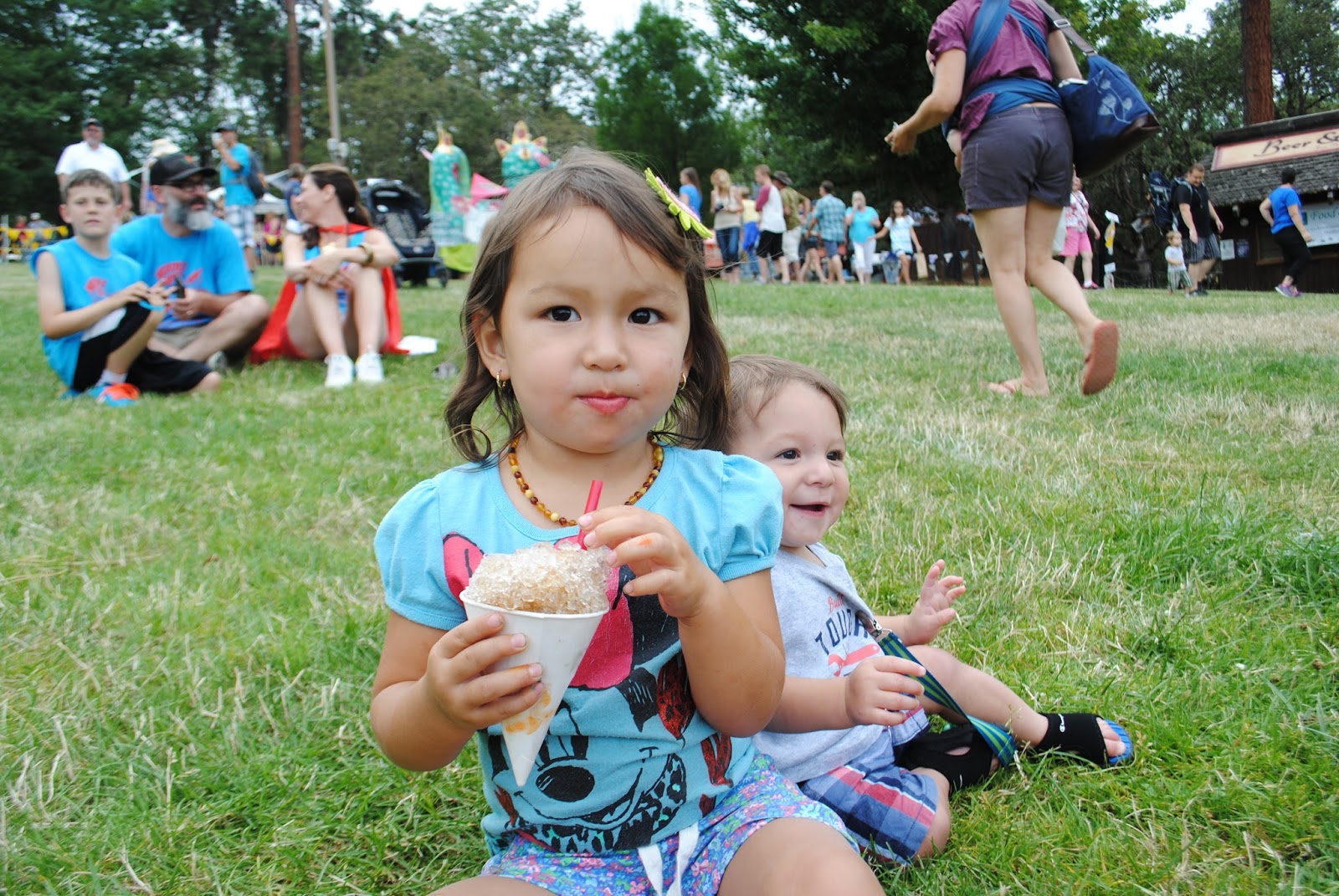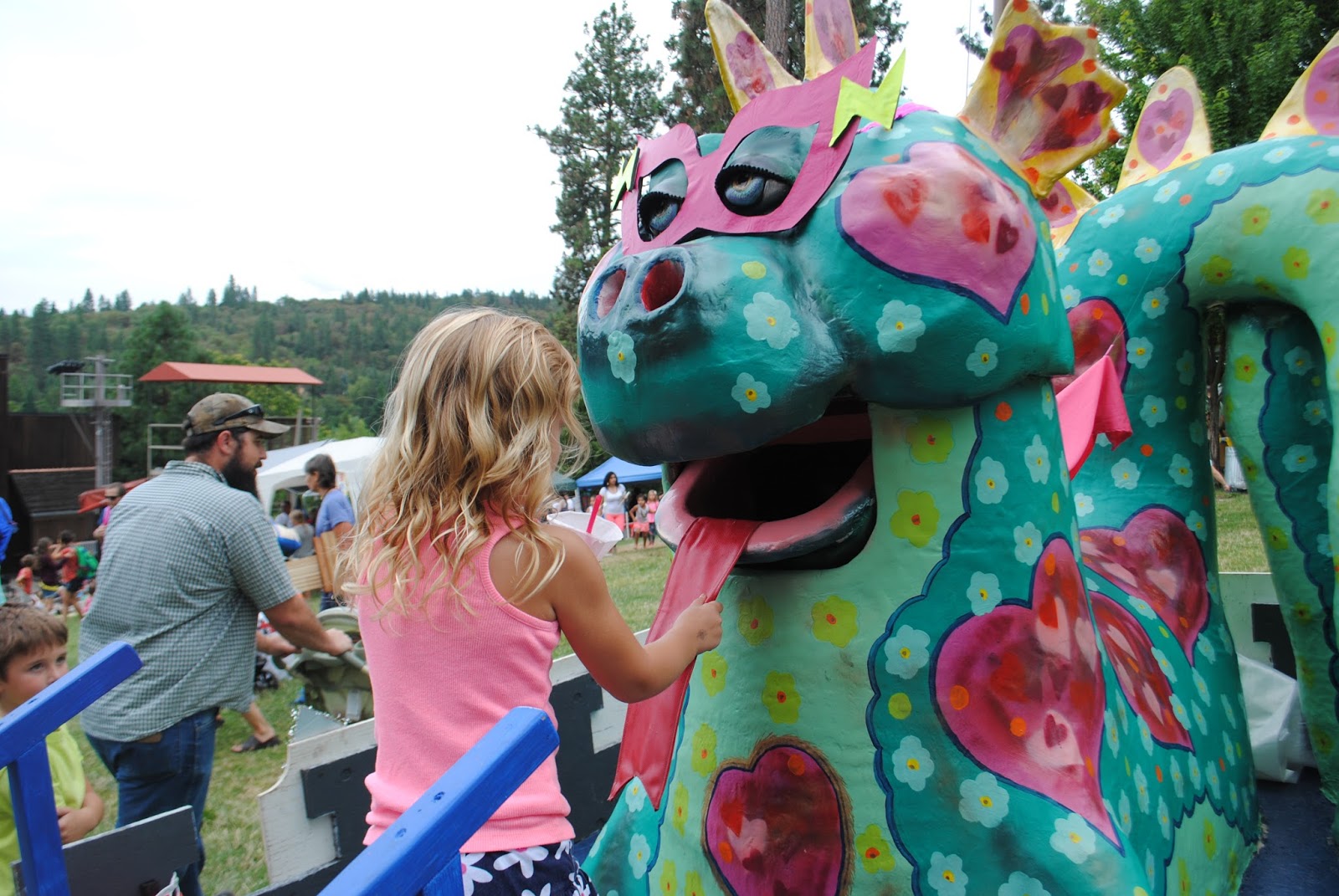 If you want to take your experience to a whole other level you should volunteer! Ilias had the privilege of being Pebbles the last two years and always has fun with it. We can't wait to see what this year has in store! If you are interested in volunteering go HERE.
This is a wonderful community event that you aren't going to want to miss! A fabulous family carnival full of fun, crafts, enchantment and friends! If you want to go to the Children's Festival, this years theme is Dragon Mission and the schedule is as follows:
Saturday, July 13th - Session 1: 4:30-8:30pm Evening

Sunday, July 14th - Session 2: 4:30-8:30pm Evening

Monday, July 15th - Session 3: 9:30am-1:00pm Morning
at Britt Garden County Park. Mark your calendars now, you don't want to forget!
If you have been to the Children's Festival what are your favorite activities that you look forward to every year? Tell us down below! See you there!!