SOUTH UMPQUA FALLS NATURAL WATER SLIDES
Every year, the first weekend in August one of my best friend's family plans a big camping trip to Rogue Elk Park. It is a weekend of friendship, laughter and adventure while rafting the Rogue, and ending with a trip to South Umpqua Falls. We often make it for the Saturday rafting trip but we would head home after dinner because Sunday would always be scheduled with something else to do. Well, this is the year that we finally made it to South Umpqua Falls and we can't believe that we waited this long to get there. We have seen many pictures throughout the years, but there is nothing to describe the beauty that surrounds you or the amount of fun that is to be had.
The natural water slides are the highlight, of course. We were the first ones to get there so we got the chance to find our perfect spot to settle in for the day and then we explored the swimming holes; finding the right spot for Olivia to be able to play freely without fear of getting swept away.
Ilias spent four hours straight with his friends taking on the falls in all different fashions. The water is about 30 feet deep so there is no danger of hurting yourself unless you do something dumb or slip (it was pretty slippery in spots so be very careful when you are walking around). Ilias would slide down on his bottom, but there were kids going down on their stomachs, upside down, or just straight up jumping in. There was also a great jump off spot away from the falls and the kids even took the inner-tube and rafts down the river for a bit.
Gary and I even joined in the fun! All I can tell you is that I went from sheer terror, to laughter, to sheer terror again. When you fall in you go pretty deep and then you have to fight the flow to get to the wall to climb out. If you go to your immediate right there is little ledge you can climb up as long as you can get some leverage, otherwise you will have to go to the far right to climb out. I was pretty proud that I did it because there weren't too many moms taking the leap!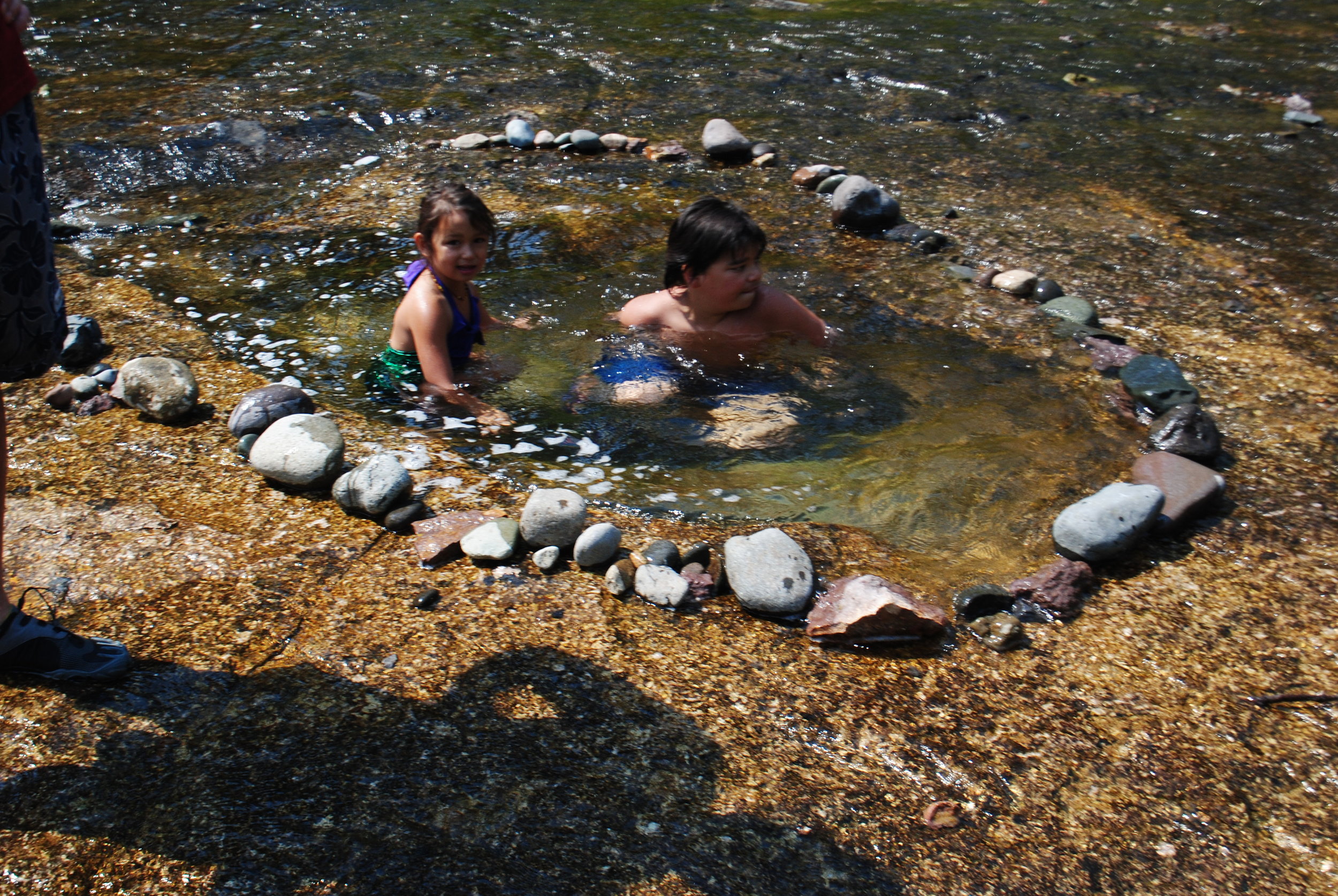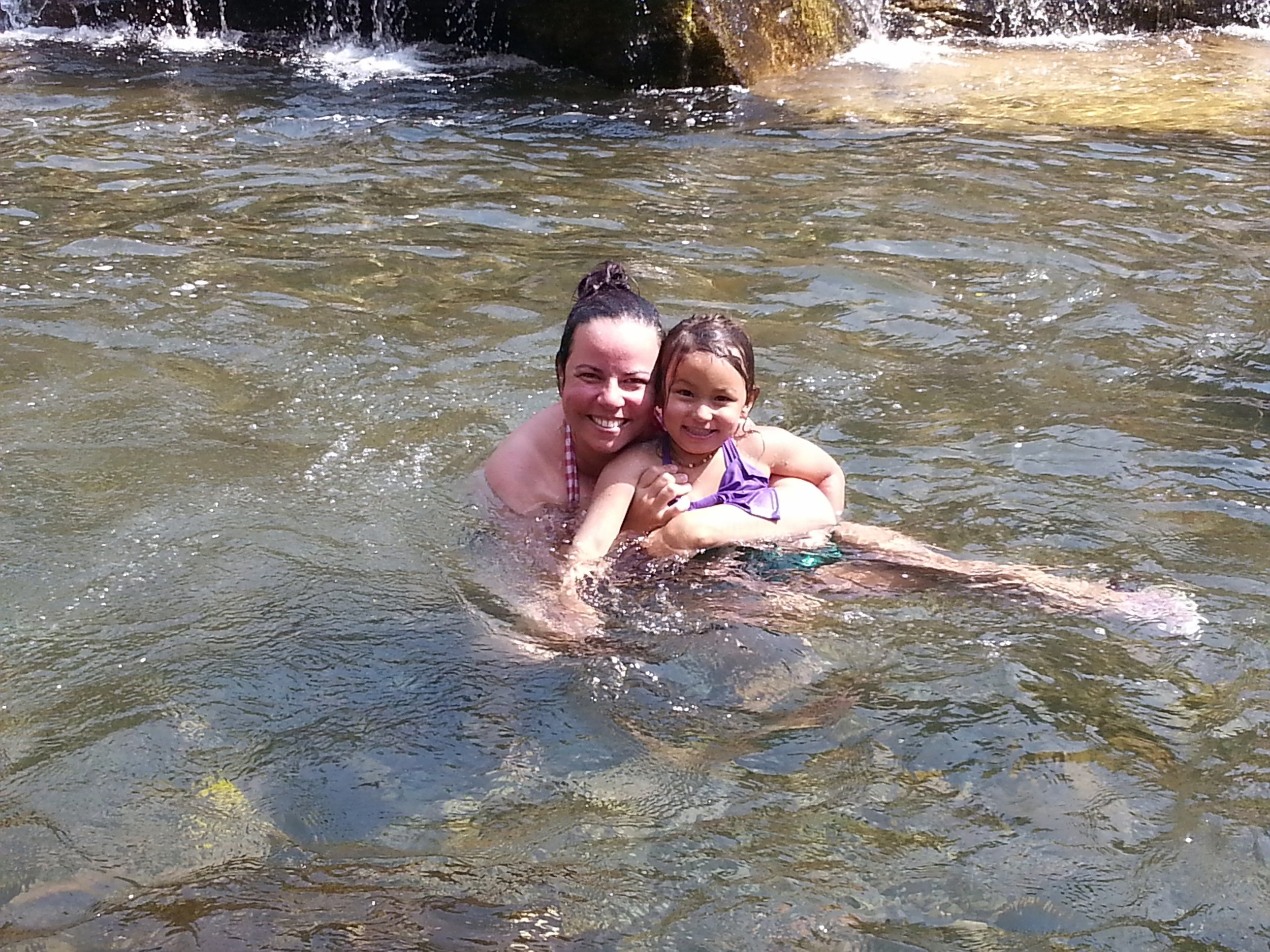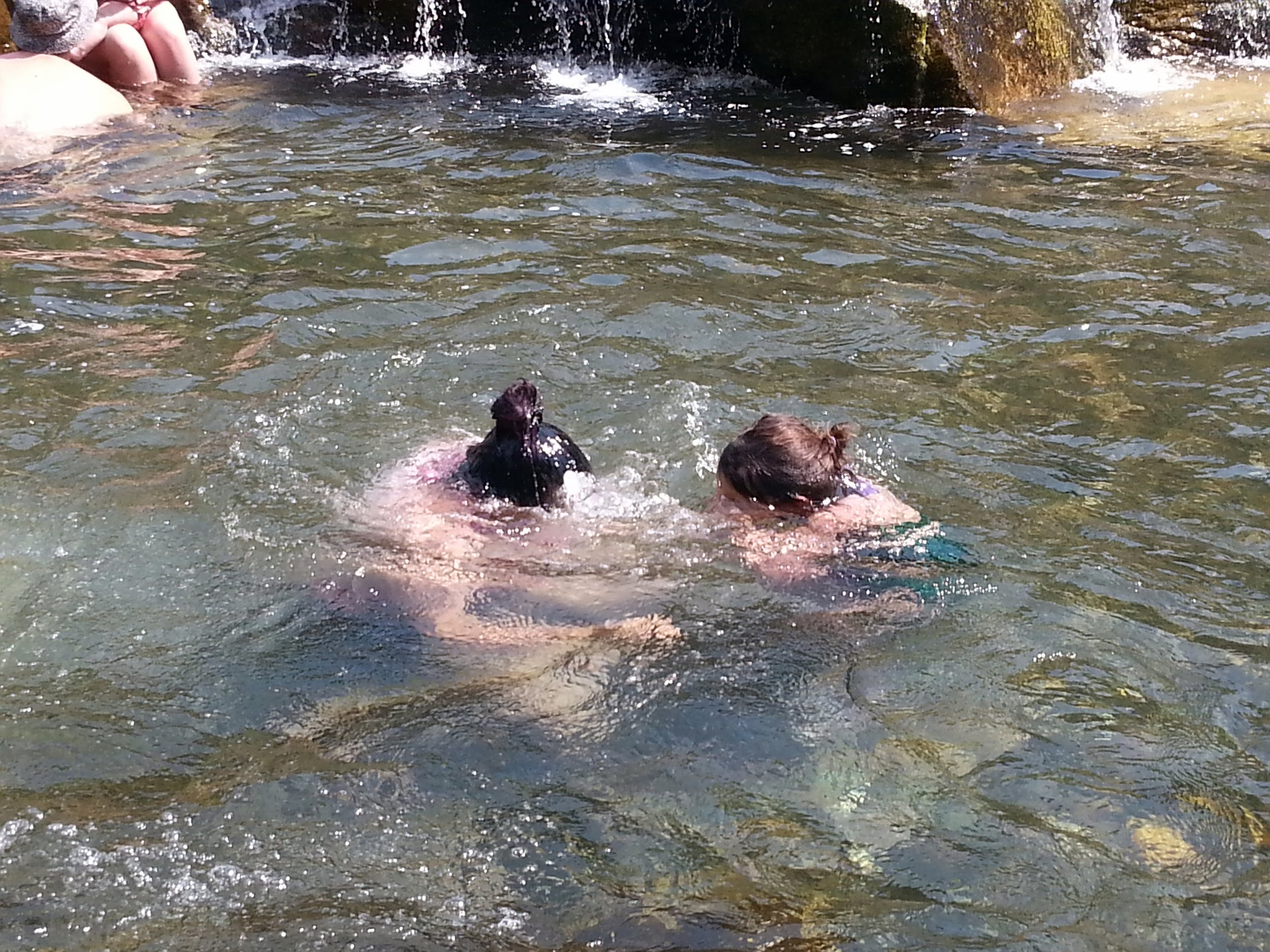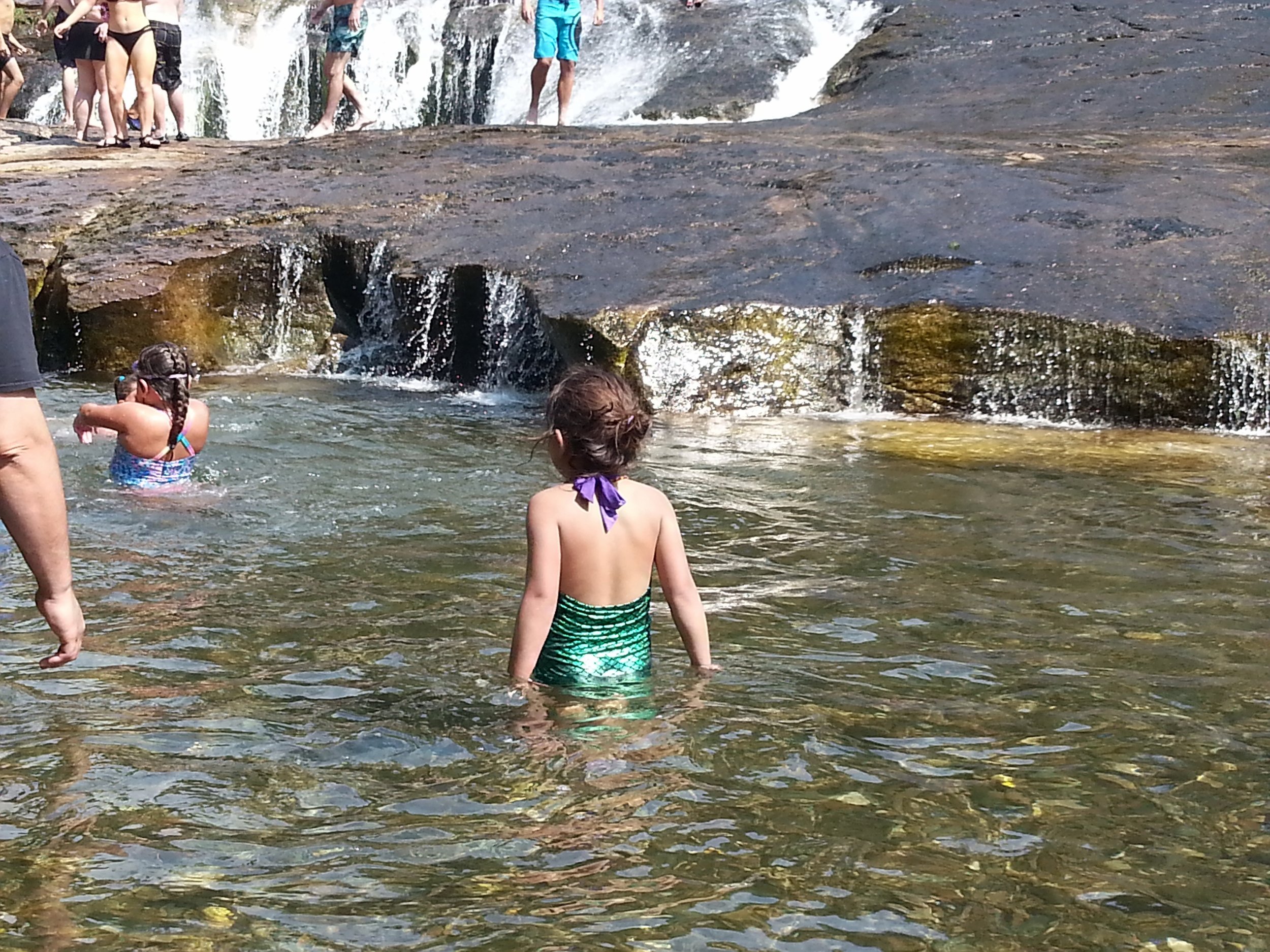 The spot we sat at had the perfect shallow pool of water for Olivia to get wet in and do her treasure hunting. There are a lot of really pretty, unique colored rocks for you rock collectors out there. Olivia also had fun taking our friends bacon raft down the river and there were little pools all over the place for the little ones to take a dip if they weren't brave enough to do the water slides. Olivia found herslef a little pool that she loved diving for rocks in. It was great practice for her to hold her breath; she had so much fun as daddy kept throwing rocks into the "tub" as she liked to call it.
As the day went on it got more and more crowded but for the most part people were pretty respectful and it was just like any other lake day with kids playing and laughing, digging and swimming. Make sure you bring a picnic to enjoy because you won't want to leave. The only bummer was the fact that there was only one bathroom and it was at the top of the hill.
We were actually really impressed with how clean it was; not too many bottles or cans or other trash, though there was a fair amount of cigarette butts and bottle caps, so we spent half an hour doing a little clean up taking more with us than we brought.
All in all it was a fantastic day, giving us the relaxation that we wanted and the fun that kids always crave. We hope to get back at least one more time this summer, though there are many more adventures to be had!
TIPS:
It will be a windy road at points so if you have any people in your vehicle that car sickness I highly recommend taking some motion sickness pills. We gave the kids half a dose each and it worked great!

Don't forget your $5 for the day use area.

There aren't any soft grassy spots to sit down so don't forget your camping chairs.

Bring an umbrella if you want shade, trees are minimal down at the bottom of the falls.
To get there from Medford take Hwy 62 through Shady Cove past Trail and take a left at the Trail Market where it says Tiller/Canyonville. When you get to South Umpqua Road, right past the Tiller Ranger Station, you will take a right. Take the road until you hit the day use area.
Where are your favorite places to swim?